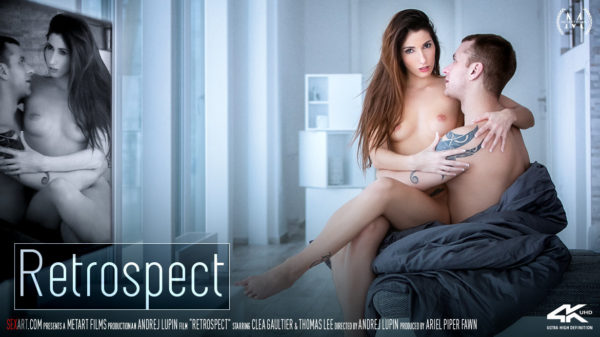 Clea Gaultier (Retrospect / 14.06.2017)
Cast: Clea Gaultier
Name: Retrospect
Website and site: SexArt.com/MetArt.com
Release date: June 14, 2017
Genre: All Sex, Creampie
Duration: 00:19:43
Description: The mood is sombre as "Retrospect" begins, beautiful Clea Gaultier wrapped up against the cold as she gazes over the snowbound Czech landscape. She recalls time spent with her lover Thomas Lee, the pair encircled by each other's arms, naked and warm. Their tender embrace is heated, Thomas's swelling cock pressing against Clea's tattooed pussy mound as they kiss. She reached out to stroke him, wrapping her fingers around his shaft as he squeezes her firm ass. The French fox straddles her man and rides him, her slender body rising and falling on his cock, slow and steady at first, then harder and faster as she moves into an energetic squat, unstoppable in her passion. Thomas goes down between her thighs, eating her pussy with her neat triangle of hair, licking her clit avidly. He pushes his cock back inside her warm walls, drilling her with intense thrusts as she strokes her clit, making her orgasm as he fills her with his hot load. Clea's sizzling reminiscence is a bittersweet tribute to love and longing.
Video Type: 1080p [FullHD]
Video Format: MP4
Video: MPEG4 (AVC / H.264), 1920×1080, 25.000fps, 8000kbps
Audio: AAC, 44100Hz, stereo, 96kbps
Size: 1.13 GB
Download link:
_SexArt__17-06-14_Retrospect_(Clea_Gaultier)__1080p_.mp4